10 Things to Do in Waterford This Weekend
Waterford offers some of the most amazing sights and activities in Michigan and lucky for you, Ashton Pines Apartments offers you easy access to it all! Spend a day exploring all of the amazing shops and restaurants with your friends. Or spend some time outside enjoying the fresh air at one of our many parks! There are so many activities and places to visit for every occasion, like a night out, family fun days, or a quiet day spent with yourself!
Below is our complete guide to every exciting adventure that awaits you here in Waterford, MI! Being so close to the action at Ashton Pines, you'll always have something fun to do while you're in the area.
TOP 5 THINGS TO DO IN WATERFORD
Pontiac Lake State Recreation Area is west of Waterford Township. This 3,745-acre beautiful recreation area has so many different options for different activities to do while you are enjoying the outdoors. Some of the different activities that people enjoy doing while they are here are hiking, fishing, horseback riding, swimming, and so much more.

Spend the weekend camping and try out all of the activities that are offered. Don't forget to bring your bike and try out the top-ranked bike trail. Even bring your dog and explore! The activity options are endless when you spend a day at Pontiac Lake Recreation Area.


7800 Gale Rd Waterford, MI 48327

Waterford Oaks Waterpark is a great spot to cool off in the summer! The waterpark has many fun things to do to include a water playground for children, a wave pool, and more. Some of the other attractions at the waterpark include a sand volleyball court, an area to have a nice picnic during the day, and a concession stand to get a bite to eat while you are there.

Spend a summer day relaxing and having fun at Waterford Oaks Waterpark. There is so much to do everyone will have a great time!


1702 Scott Lake Rd Waterford, MI 48328

The Oakland County Farmers Market is a great way to buy and support local people and vendors in the Waterford area. Not only can you go to find flowers, goods that have been hand-made by vendors, and produce but you can also go to events throughout the year! These events include food truck rallies, yoga events, community garage sales, and more!

The farmer's market even offers interesting health and nutrition programs. Go over to the Oakland County Farmers Market to find some amazing local produce and flowers or try out a fun community event! Everyone will enjoy a trip to the farmer's market!


2350 Pontiac Lake Rd Waterford, MI 48328

Dodge #4 State Park is a beautiful place to relax and enjoy the beautiful outdoors. There are many activities to do while you are there, including fishing, swimming, paddling, and even bringing your dog. There is a mile of shoreline in the state park, which is perfect for building sandcastles or sitting on the shore and relaxing. This is the perfect weekend spot.

Bring a lunch and spend the day there with friends or family. There are several places to eat lunch, including a picnic area and a picnic shelter. Come to the park and enjoy a day in the sun!


4250 Parkway Dr Waterford, MI 48327

Leaf Brewing Company is located a short drive from Ashton Pines so you could even walk there! This brewery has four of their brews but also has several brews on tap that rotate. Try some great brews, spend time with friends or family, and enjoy the lively atmosphere.

Rustic Leaf has several events that they host throughout the month. Some of these events include weekend food trucks! Go over to the Rustic Leaf Brewing Company for great brews and on food truck weekends great food too!


7200 Highland Rd Waterford, MI 48327

TOP 5 AMAZING PLACES TO EAT IN WATERFORD
Waterford, MI has a fantastic food scene. These are some of the amazing restaurants that Waterford, MI has to offer.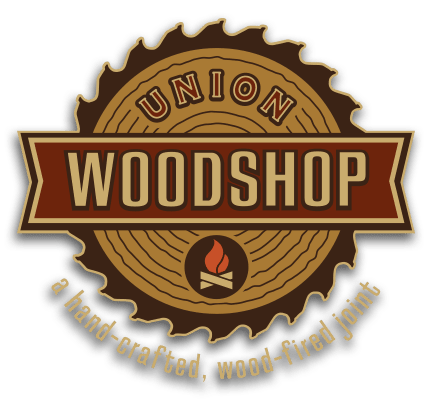 Union Woodshop is the place to go for great BBQ and a fun rustic atmosphere. This restaurant not only has delicious BBQ but they also have some amazing wood-fired pizzas. Even try one of their sandwiches or salads.
18 S Main St Village of Clarkston, MI 48346



El Patio is a delicious Mexican restaurant that is a very short drive from Ashton Pines. This great restaurant has a lively atmosphere. They also have several different vegetarian options available. Try a lunch special or something from the grill. With many different options to choose from, there will be something that everyone will enjoy.
7622 Highland Rd Waterford Twp, MI 48327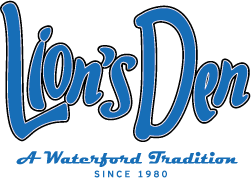 Lion's Den is a great restaurant close to Ashton Pines. They are known for their large menu with many different choices. Try an appetizer to start out with such as the potato skins or the clam strips. Then try one of their many different entrees. They also have several different gluten-free options to choose from. Stop in today!
4444 Highland Rd Waterford Township, MI 48328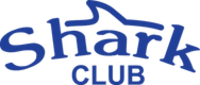 The Shark Club is an American restaurant that is family-run. Stop by for some delicious food, drinks, and fun! Try one of the many shareable dishes including the pretzel sticks or the jalapeno poppers. For a main, try one of their many salads, entrees, burgers and sandwiches, pasta, and even pizza. The Shark Club has something that everyone will enjoy!
3470 Shaw Dr Waterford, MI 48329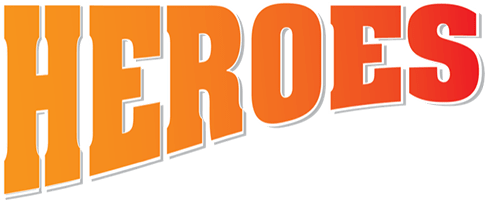 Heroes BBQ and Brew has great BBQ. Try the black and bleu potato chips as a starter. Main dishes include several different options to choose from. Some of these including burgers, salads, wings, BBQ, and much more.
998 W Huron St Waterford Twp, MI 48328


Testimonials
Marjon is great!! The whole team is great!! This move was easy and welcoming. I feel so comfortable in my new home @ Ashton Pines !!! Thanks again !

- Google Review
This place is awesome! Literally every single place I went to looking for an apartment was either leased or wouldn't give me the time of day. Not here. Marjon was not only courteous but incredibly professional as well.

- Google Review
I am blown away by how awesome Gary and the staff were! In thiese Covid-19 times, customer care seems a lost luxury. They were warm, friendly, very professional and I felt genuinely appreciated and wanted. Gary drove my mother and I on a tour in a golf cart! It was great. Great experience after wasting time & gas looking elsewhere.

- Apartment Guide Review
Great people, great place! Would highly recommend to anyone looking in Waterford! Ashton is a great place for pets too! Carports and fire pit. Great maintenance as well. Office staff is easy to work with.

- Apartment Ratings Review
5 Star Review: My son recently moved in. It being his first place we were nervous but he tells us great things and speaks highly of the staff. We are glad he chose The Pines as his first place!

- Google Review
Almost 6 years now that I have lived here. Anytime I need something fix, maintenance take care of it. They communicate very well with me by email or phone. They also have update a bit ard the property but overall love it here

- Yelp Review
We have been so grateful for living in this community. There are lots of children for kids to play with. There is a number of playgrounds and a pool. Our new manager is doing a fantastic job fixing up our community

- Facebook Review
5 Star Review: Such a smooth move in, office staff took Covid procedures serious. Places are very nice as well. Over all great experience so far!

- Google Review
5 Star Review: Ashton Pointe is so great! Its location is perfect, the property is always clean and quiet plus I feel so safe here in this area. Can

- Google Review
I've been apartment searching for some time now and Nichole at Ashton pines was absolutely amazing. There was not a question or concern that she could not address. Nichole was very detailed when she showed me the apartment and made me feel comfortable. What a great experience.

- Apartment Ratings Review
5 Star Reviw: My leasing process and the time I've lived in Ashton Pines has been great! The apartment was very clean when I first moved in which is something I was concerned about. The appliances are in good condition, nice floor plan, and plenty of storage. I'm happy I moved in!

- Google Review